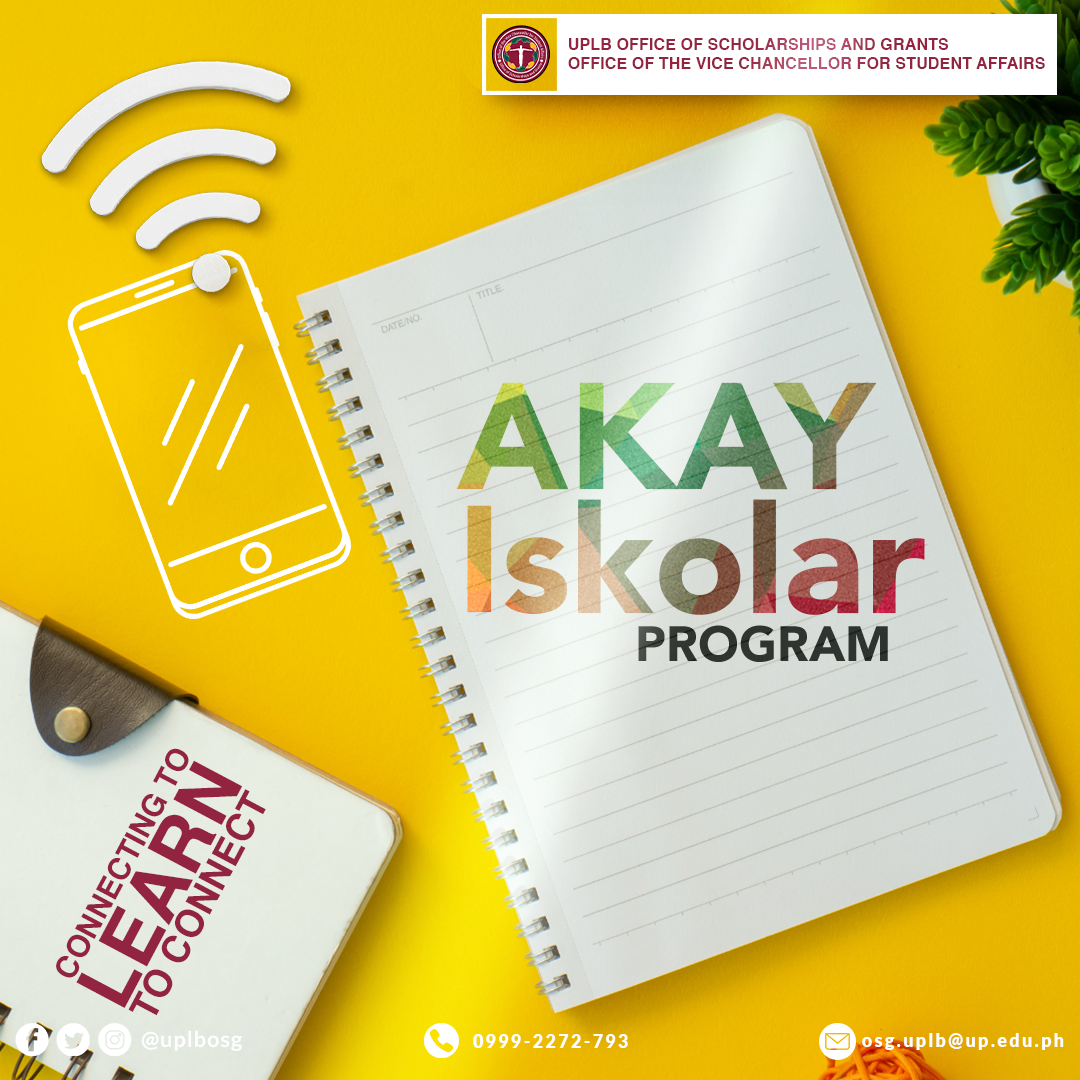 UPLB CARES: AKAY ISKOLAR
The AKAY ISKOLAR program is a learning and financial assistance program derived from the conceived Akay Isko initiative by the University Student Council (USC) and Rise for Education - UPLB. Powered by SMART Communications Incorporated with their donated SIM cards and Modems, the Akay Iskolar program seeks to rally the concerted and sustained assistance and efforts of different student, alumni, local community organizations, through the co-management of the UPLB Office of Scholarships and Grants (UPLB OSG) and the USC. It aims to help less fortunate but deserving students by providing a sustainable monthly internet connectivity to students who are not qualified under the Student Learning Assistance System (SLAS) of the University of the Philippines.
Donor's Role:
The AKAY ISKOLAR program provides a sustainable monthly internet connectivity by pooling contributions from institutional and individual donors. Organizations, small groups, private individuals, UPLB Employees (Faculty, REPS, Admin) including Individual Contract of Service, Contract of Services, Job Orders, Pakyaw Labor and even UPLB students and UP/UPLB Alumni can help by contributing a portion of their income and allowance to a pool of funds that finances the learning assistance packages (e.g. sim card, prepaid wifis etc.) of students under the program. Donors may choose to contribute to cover a portion of a UP student's monthly internet allowance or they may finance the internet allowance of the student for one (1) whole term.
Click this button for the Primer and General Guidelines of the AKAY ISKOLAR Program:
AKAY Iskolar Program Details
Donors are instructed to accomplish the Pledge of Donation form through this link to formalize the grant: