UPLB front line personnel undergo life coaching seminar
30 May 2016 | CHHagosojos |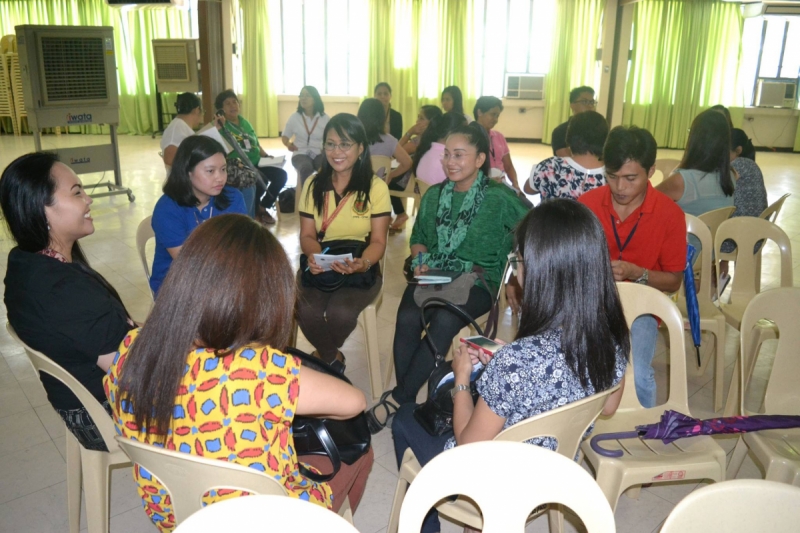 In order to equip university front line personnel with the necessary skills to address various concerns of UPLB students, the Guidance Services Specialists of the Counseling and Testing Division conducted a Life Coaching Seminar on 30 May 2016 at the Makiling Hall, SU Building.
In her opening remarks, Dr. Nina M. Cadiz, OSA Director, acknowledged the importance of the role of the front line personnel in life coaching UPLB students.
The speakers in the event were Ms. Maria Victoria C. Jimenez who talked about students-at-risk and interventions, Mr. Gonzalo H. Amante, Jr who discussed basic facilitating skills, Dr. Erick Vernon Y. Dy who guided the participants on the practical applications of facilitating skills, and Ms. Janett A. Dolor who talked about how to manage stress in the workplace.
The participants shared their own experiences with students-at-risk. They discussed the usual problems encountered by the students, including family problems, financial problems, culture shock, and failing grades, among others.
A number of activities were conducted in order to check how the front line personnel would respond to different concerns of students. These activities were facilitated by all the GSS, including Ms. Analyn V. Rapas and Ms. Ordina S. Carlos.
Knowing that addressing the concerns of high-risk students cannot be done by the front line personnel alone, Ms. Lorna Bautista from the Department of Economics said "Lahat tayo magtutulungan. Tutulungan natin ang estudyante, tutulungan tayo ng estudyante, tutulungan din tayo ng parents." (We will all help each other. We will help the students, the students will help us, and the parents will also help us.)
There were 42 attendees to the event coming from the different colleges in the university.