CTD recognizes twenty graduating Gabay volunteers
24 June 2016 | CHHagosojos |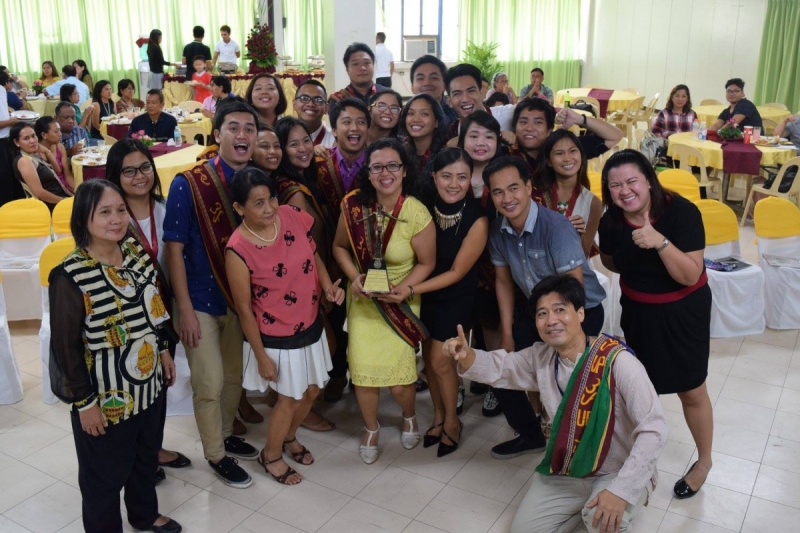 Twenty graduating UPLB Gabay Volunteers were recognized by the Counseling and Testing Division on 24 June 2016 at the Makiling Hall, SU Building.
In her opening remarks, Ms. Janett A. Dolor, CTD head, expressed her gratitude to the Gabay volunteers. According to her, the activities of CTD would not have been successful without the help of the volunteers. She also thanked the parents of the volunteers for supporting their children in joining the group.
Rose Marie Laila D. Areglado, former Gabay volunteer, shared how her fellow volunteers and the Guidance Services Specialists of CTD helped her grow and stand by her principles. According to her, the Gabay volunteers and the GSS do not only help each other, they also help other people in need.
According to Myla Beatriz A. Gregorio, parent of one of the volunteers, she was amazed by what the Gabay Volunteers do. "Nakita ko na ginagawa ng Gabay ang mga bagay na gusto ng mga magulang na gawin ng kanilang mga anak (I saw that the Gabay Volunteers were doing what parents want their children to do)," she said.
The Outstanding Gabay Volunteer Award was given to Michaia Bea A. Gregorio. "Kayo din naman ang nag-iinspire sa akin doon sa mga pinaggagagawa ko dito (You are the ones who inspire me in what I do)," she said, referring to the GSS and her fellow volunteers.
Zarrel Gel M. Noza, Michaia Bea A. Gregorio, John Miko R. Ofalsa, and Paolo G. Carreon were given recognition for graduating with honors. Gregorio, a BACA student, and Carreon, a BSDC student, were also recognized for their service as peer tutors.
The Gabay volunteers assist CTD in activities like the Pre-College Orientation and the Off-the-Street, On-to-School project, among others.