ISD launches cultural exchange workshop
19 September 2016 | CHHagosojos |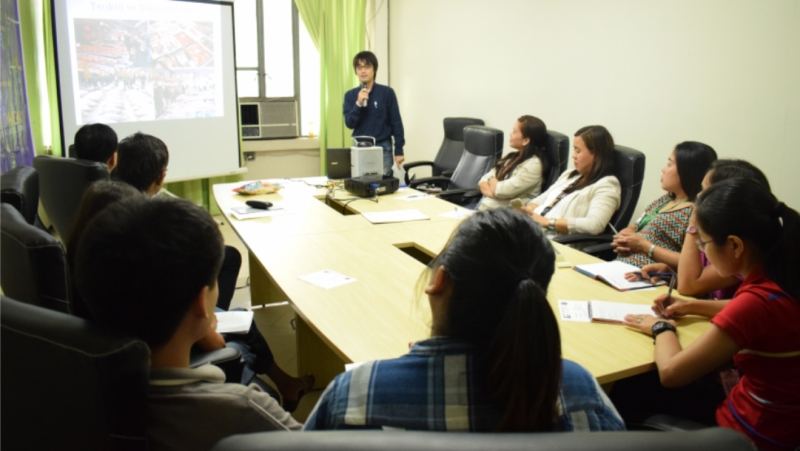 In its efforts to help UPLB students and front liners understand the culture of international students, the International Students Division (ISD) launched Kalinangan: A Cultural Exchange Workshop.
The first session of the workshop was conducted on 19 September 2016 at the Sampaguita Conference Room. Dr. Nina M. Cadiz, OSA Director, welcomed the participants by sharing some of her experiences with international students. She emphasized the importance of understanding international students in order to help them adapt to the UPLB community.
Japanese UPLB student Taishi Kidaka from the College of Veterinary Medicine discussed the Japanese culture to students and front liners from different colleges. Among the topics he discussed were some Japanese customs and basic greetings. According to Kidaka, Kalinangan will help avoid misunderstandings between people of different nationalities.
Dr. Erick Vernon Y. Dy, ISD head, closed the program by reminding the participants of the importance of preparing the university for internationalization through programs such as Kalinangan.
The cultural exchange workshop will be conducted twice a month as ISD continues to tap the members of the international community to share their culture to UPLB students and front liners.