​ISD recognizes first batch of Kalinangan graduates
5 December 2016 | CHHagosojos |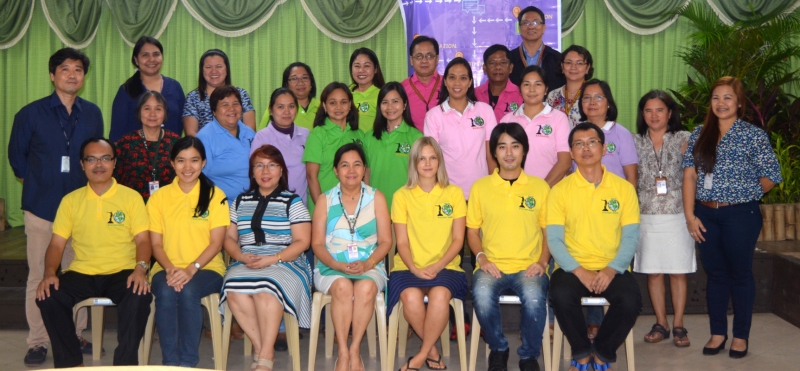 On 5 December 2016, 11 UPLB front liners who completed the Kalinangan workshop series were given recognition during the graduation ceremony conducted at the Makiling Hall, 2/F SU Building.

Kalinangan is a cultural exchange workshop conducted twice a month by the International Students Division in order to help the university front liners understand the culture of international students. ISD taps student volunteers from the international community to conduct these workshops.
During the graduation ceremony, Dr. Portia G. Lapitan, Vice Chancellor for Academic Affairs, thanked the international students for their openness to share about their culture and their country. Furthermore, she mentioned how UPLB would really want to be an academic institution that cultivates exchange of culture through its various programs and services.
In the closing remarks of Dr. Nina M. Cadiz, OSA Director, she acknowledged how the success of the workshop series was due to the efforts of ISD, the support of the administration, as well as the participation of the international students and the front liners.
Upon the program's launch on 19 September 2016, ISD has conducted six workshops with the help of international students from Japan, Czech Republic, Vietnam, Myanmar, Indonesia, and Thailand.
ISD will continue to conduct Kalinangan during the Second Semester of A.Y. 2016-2017 in order to allow more international students from countries like South Korea, Cambodia, and India to impart their culture to the university front liners.