ISD holds orientation program for new international students
24 February 2017 | IMRonquillo |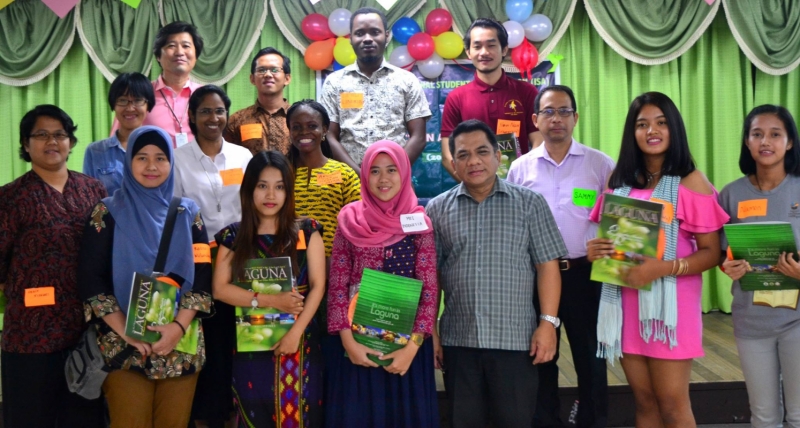 On 10 February 2017, the UPLB international students gathered together at the Makiling Hall, 2/F SU Building for the orientation of new international students conducted by the International Students Division (ISD).
Dr. Jose V. Camacho Jr., Dean of the Graduate School, said in his inspirational message that the increase in the number of international students proves how much they trust the university's education programs and its capability of producing intellectual elites.
The international students were informed of the various services that they can avail while they are in the university. Dr. Erick Vernon Y. Dy, head of ISD, presented the services that the division offers. Among these services are the issuance of study permits and issuance of certifications for visa renewal and extension. On the other hand, Dr. Mely Hoque, head of FOCUS and ASSIST Serving Together (FAST), encouraged the international students to approach FAST for any assistance they might need.
During the event, ISD also recognized the 2016 International Students' Association (ISA) Executive Committee for their dedication and show of leadership skills during their term. They also facilitated the induction of the 2017 ISA ExeCom.
Since the First Semester, A.Y. 2016-2017, the university has welcomed 44 new international students and 19 new international exchange students.