NYC Commissioner urges UPLB student leaders to find solutions to problems of youth
12 June 2017 | CHHagosojos |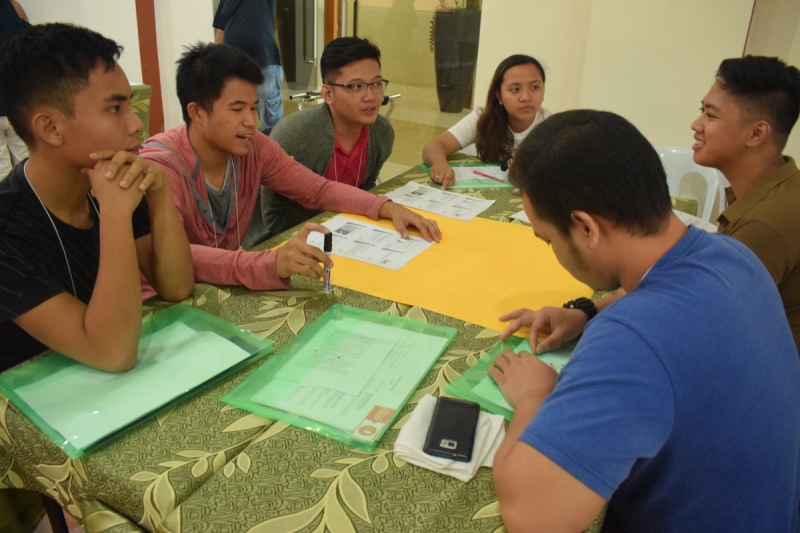 "Leadership is about finding solutions," said Commissioner Percival Cendaña of the National Youth Commission during the Student Organization Leaders' Summit on 5-6 June 2017 at the BP International Hotel, Jamboree Site, UPLB.
During his talk, Commissioner Cendaña laid down some of the problems and complications deterrent to the development of the young people, including teenage pregnancy and mental health. "The lives of young people [are] complicated because they are going through a lot of things for the first time without hindsight," he explained.
According to him, since duty bearers do not have a full grasp of the reality being experienced by the youth, there is a need for young people to intervene. He reminded the student leaders that unless passion and commitment are translated into actual solutions, these will never be enough. "In the end, the solutions will come from you," he added.
The two-day summit conducted by the Student Organizations and Activities Division featured various talks and workshops.
Atty. Eleno O. Peralta, head of the Student Disciplinary Tribunal, discussed the Implementing Rules and Regulations on Anti-Hazing Law while Ms. Janett A. Dolor, Ms. Analyn V. Rapas, and Ms. Ordinah S. Carlos, guidance services specialists from the Counseling and Testing Division, talked about emotional intelligence, leadership and academic responsibilities, and guidance services as part of CTD CARES (Community Awareness on Academic Responsibility and Emotional Stability).
During the workshop on the IRR on the Anti-Hazing Law, the student leaders drafted alternative methods for the application process and the final rites of student organizations.
One of the groups discussed their suggested student activities in lieu of hazing. They suggested requiring the applicants of Academic and Socio-Civic organizations to present papers and activity proposals, and for the applicants of Fraternities and Sororities to conduct volunteer work and community service.
In another workshop, student leaders presented the problems encountered by the student organizations and suggested solutions to these. Among the usual problems faced by the organizations was the inactivity of organization members. The solutions presented included having an incentive system within the organization and conducting team building activities to encourage participation among the organization members.
The summit also featured the launching of the Let Org-Related Violence End (LOVE) Campaign and the Student Organizations Awards and Recognition. The LOVE Campaign aims to establish a peace covenant among student organizations while SOAR aims to reward and give recognition to outstanding student organizations.
More than 30 student leaders participated in the event.