OSA celebrates 57 years of service; recognizes officials, personnel, students
27 June 2017 | CHHagosojos |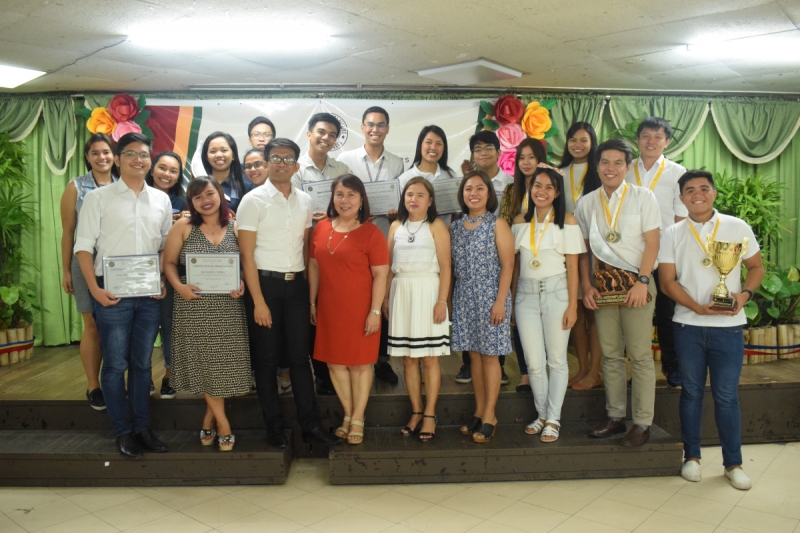 To culminate the celebration of its 57th Anniversary, the Office of Student Affairs recognized the university officials, staff members, and students who have made significant contributions to the office and to its programs and services.
During the awarding ceremony, Dr. Portia G. Lapitan, Vice Chancellor for Academic Affairs was given the OSA Luminary Award for her support to OSA. Service awards were also given to the retirees, namely: Ms. Paula A. Rondolo, Mr. Virgilio T. Boniel, and Ms. Florencia C. Cangao.
Among the awardees during the event were students and student organizations with outstanding achievements, student assistants who have worked at OSA for two years or more, and personnel and SAs who graduated during the recent Commencement Exercises.
In a message given by Dr. Lapitan, she noted how inspiring it is for OSA to conduct activities that will give importance to the students involved in the delivery of OSA services. She then expressed her hopes that OSA will continue to be of service not only to the UPLB constituents but also to the country.
Chancellor Fernando C. Sanchez, Jr. acknowledged the crucial role of OSA in creating an enabling environment for the students. "For more than 50 years, OSA has been doing the challenging but important work of serving as a helping hand to our students who need financial, academic, and personal support. OSA has also been actively helping our students to achieve their full potential by leading a wide variety of programs and services designed to uphold the welfare of our students," he said.
The culminating activity was held on 27 June 2017 at the Makiling Hall, 2/F SU Building, following the various activities conducted by the OSA units for its month-long anniversary celebration.