CTD holds back-to-back seminars on mental health awareness
12 January 2018 | AVRapas and CHHagosojos |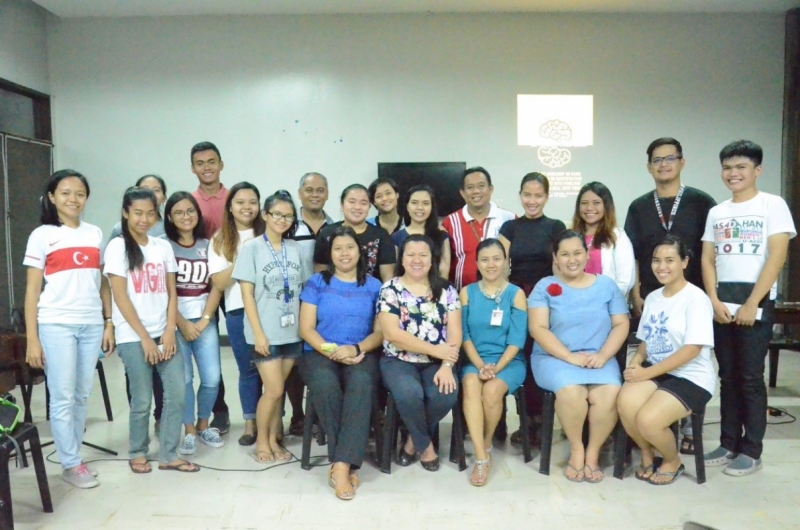 The Counseling and Testing Division jumpstarted the Community Awareness on Mental Health Towards a Responsive and Engaging Support System program through the conduct of a seminar for faculty, alumni, and members of UPLB student organizations on 17 November 2017 at the Makiling Hall, 2/F SU Building.

The program aims to raise awareness on mental health issues, equip students with skills in responding to the needs of their co-students with mental health problems, and establish a support system.
Discussions during the seminar were facilitated by the Guidance Services Specialists of CTD. Ms. Jisselle C. Villamin gave tips on how the participants can take care of their mental health. According to her, mental health stressors cannot be avoided, but they can be handled properly. Some of the tips she gave were: connecting with others, getting physically active, getting enough sleep, and seeking professional help, if needed.

The next speaker, Ms. Ordina S. Carlos, introduced the concept of peer facilitation. Ms. Carlos said that peer facilitation provides mentorship and mediation. She said that peer facilitation must be trust-based, confidential, supportive, reciprocal, and must promote mutual learning.

The participants were also informed of the realities of suicide and non-suicidal self-injury through a talk given by Ms. Janett A. Dolor, head of CTD. Ms. Dolor presented statistics on mental health problems in the world and in the Philippines. According to her, there is a need to be aware of these realities in order to be able to give support to people who suffer from mental health issues.

To cap off the seminar, Dr. Erick Vernon Y. Dy facilitated a workshop where the participants were able to present their response to sample situations involving their peers with mental health problems.
The same seminar was conducted on 23 November 2017 at the Women's Residence Hall, in coordination with the UPLB Housing Office. During the seminar, Ms. Villamin discussed Caring for Mental Health, Ms. Analyn V. Rapas discussed Facilitating Skills, and Ms. Dolor discussed The Realities of Suicide and Non-Suicidal Self Injury. Participants to the workshop were the members and officers of the UPLB Alliance of Dormitory Associations.